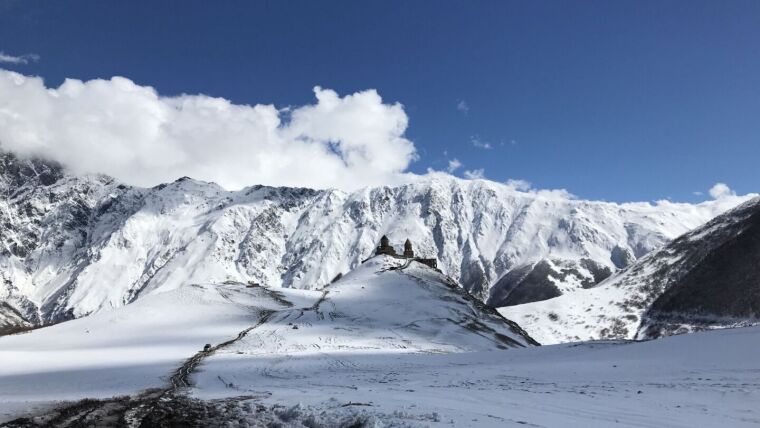 The Department of Caucasus Studies organizes every semester an interdisciplinary research colloquium (one day). The colloquium is intended to be a platform for students and young researchers to present and discuss their own work and ideas - from BA theses to projects by young postdocs. It is possible to present ongoing as well as completed works. Presentations come from a wide range of disciplines such as political science, anthropology, sociology, linguistics, literature, folklore studies, history, archaeology, etc. but are all connected by the regional focus on the Caucasus.
The aim of the colloquium is not only to present one's own research, but also to take a look beyond the own field and thus to get in touch with other disciplines. It is a truly interdisciplinary colloquium, which means that the presentations should be as comprehensible as possible so that participants from other disciplines can follow. Equally important to us is the willingness to listen to and discuss the presentations of the other participants. With these meetings, we hope to enable young scientists to establish contacts with each other and to be able to do some networking.
The colloquium normally takes place towards the end of the lecture periods, which means January or February during the Winter Term and June or July during the Summer Term. The time slot for each presentation (including questions) is 25 minutes. Presentations are given in English or German.
The colloquium is organized in collaboration with our partner institutes at Halle University (Christian Orient and Byzantine Studies, MESROP Center Halle) and universities in the Caucasus such as TSU and YSU. It is open to all students and researchers who are interested in the Caucasus region and takes place as a ZOOM meeting.
All interested scholars, whether speakers or listeners, are invited to please contact Tamar Khutsishvili, who organizes the colloquium:
Past colloquia
7. Colloquium, June 23, 2022
6. Colloquium, July 9, 2021
5. Colloquium, January 8 & January 29, 2021
4. Colloquium, June 26 & July 10, 2020
3. Colloquium, January 6, 2020
2. Colloquium, June 28, 2019
1. Colloquium, November 2018